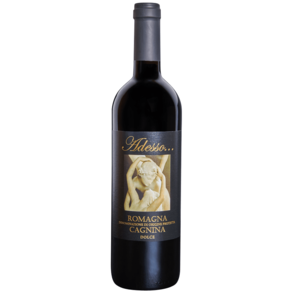 Emilia-Romagna, Italy
Adesso is a sweet red wine gem made of 100% Refosco from the Rimini area of Italy's Emilia-Romagna region, just south of Venice. Cagnina di Romagna, the wine's DOC, has been made since the 13th century. Adesso, which means "now" in Italian, is produced by Le Rocche Malatestiane, a wine cooperative established in 1994 that today comprises 990 vine-growing members managing 800 hectares of vineyards.
Adesso Cagnina di Romagna is soft garnet in color. It is medium in body with a pleasant nose of red berries and flavors of black raspberries, cherries and spice. 
Enjoy Adesso Cagnina di Romagna with pasta, veal Milanese, chicken cutlet and mild cheeses. 750mL
UPC/SKU: 736040508298