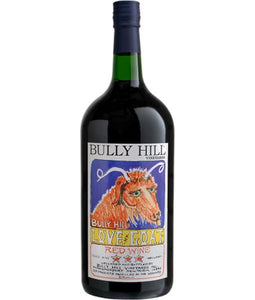 Bully Hill Love My Goat Red 1.5L
Medium dry
This is unmistakably our most popular wine. A perfect balance of fruit and oak, accompanied by flavors of ripe cherry and plum. A unique, mellow, easy-drinking wine with subtle fruit and a smooth finish. Enjoy with steak or pasta.
Founded in 1967 by Walter S. Taylor, Bully Hill Vineyards was one of the first small estate wineries established in New York State after Prohibition. Known as an innovative leader in the wine industry, Bully Hill has challenged the conventional with bold new wines and ideas.
UPC/SKU: 084850321447