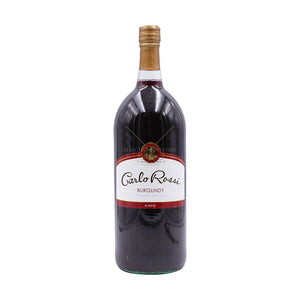 Carlo Rossi Burgundy 1.5L
Burgundy red wine is a full-bodied red wine filled with flavors of red berries with hints of spice and dark chocolate. It is perfect with traditional Italian sauces and spicy Mexican dishes.
Did you Know?
A region of France and a style of wine, Burgundy wines are bold and can be made from any number of red wine grapes. Typically bold yet smooth, Burgundy's traditional style is a tried and true favorite of many Carlo Rossi fans.
UPC/SKU: 085000006986