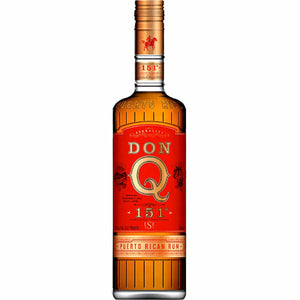 Don Q 151 Proof Rum 750mL
With characteristics of vanilla and oak, notes of smoke and tobacco,
Don Q
151° is different from other rums, it's just what you need.
Don Q
151° is aged up to 3 years, making it well-rounded enough to make a tropical or Tiki-style drink. Pick up a bottle when you're in a bold mood!
UPC/SKU:  082301751515