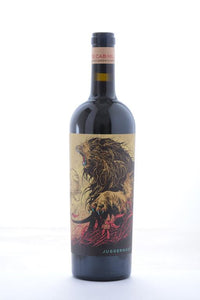 Juggernaut Hillside Cabernet Sauvignon  750mL
French oak beautifully transforms intense mountain fruit into a wine with uncommon richness, yet smooth and luxurious texture. Juggernaut Hillside Cabernet is a wine that is fierce, brave, and delicious.
Rich and intense with a complex character and smooth finish. Luxurious texture with black currants and vanilla. Aroma of licorice and blackberry.
UPC/SKU: 080887551017