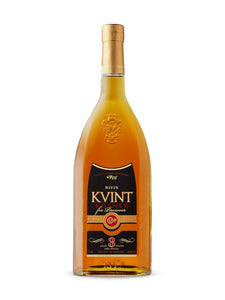 It is made under control of the Union of Orthodox Jewish
Congregations of New York (USA), OU, it has the status of
Kosher for Passover (approved for Passover). Brandy KVINT
is created by special production process with our own
Eaux-de-vie made from the selected grapes of classical
European and local varieties grown on vineyards of KVINT Winery.
Eaux-de-vie used for this product were aged in oak barrels for
no less than 12 months. This brandy features fine golden color,
light floral aroma, and harmonious taste.
UPC/SKU: 82496802733