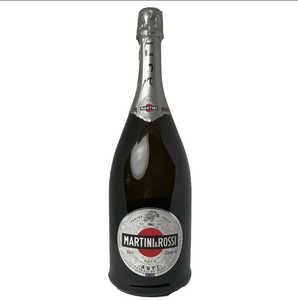 Martini & Rossi Asti Sparkling Wine 1.5L
Asti is crafted from 100% handpicked Moscato Bianco grapes, grown in Northern Italy. It is ranked D.O.C.G. (denomination of controlled and guaranteed origin), the highest classification granted to Italian wines.
Critical Acclaim
Golden color, with a sweet, floral, and spicy nose. The smooth and tangy palate is also sweet, but not cloyingly so—it's creamy and floral with typical Moscato flavors. Juicy and long with grace and finesse.
UPC/SKU: 11034500039