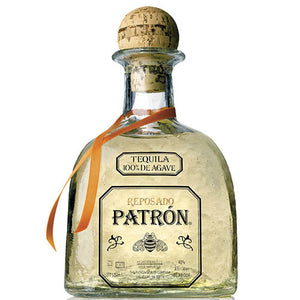 Patron Reposado Tequila 375mL
Patrón Reposado is a nice switch for current tequila drinkers who want a bit more complexity and smoothness of taste.
Aged in oak barrels for over two months, it blends the fresh, clean taste of Patrón Silver with the oaky flavor of Patrón Añejo.
The balance of fresh agave and oak wood with subtle fruit, citrus and honey notes makes it an excellent sipping tequila or for a premium cocktail. Like its other Patrón counterparts, each bottle of Patrón Reposado is unique, made from recycled glass and hand-numbered.
UPC/SKU: 721733000951