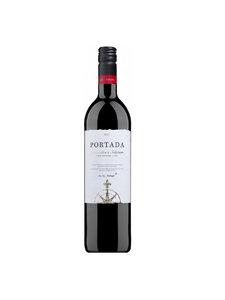 DFJ Portada Winemakers Selection Vinho Regional Lisboa Red 
This deep, ruby red, medium-bodied wine has berry fruit flavors and a beautiful balance. Produced in the wine region of Lisboa in Portugal, where the law rolling wineyards lie between the Tagus river and the Atlantic Ocean. Here the grapes benefit from the warm sun and cool maritime breezes. Enjoy the taste of Portugal with DFJ Vinhos. Being a natural product, this wine may develop some 
13% Alc by vol. Product of Portugal.
 UPC/SKU: 5600312190489