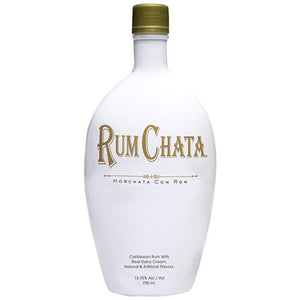 RumChata Cream Liqueur 750mL
RumChata is the perfect blend of Rum, Cream, Cinnamon and Vanilla. We hand selected them from all around the world. It's not easy crafting the best tasting cream liqueur in the Universe, but it's a challenge we've taken head on. Every batch of RumChata begins with our own unique blend of premium five times distilled Caribbean rum, which is selected for its light and smooth character. The premium Caribbean rum is then blended with the finest dairy cream from Wisconsin. Trust us, that's some top-shelf cream. 
We then blend in our secret spice mix. We source our ingredients from all over the globe, because only the finest ingredients can create the world's finest liqueur. Upon completion of each batch, we taste test it, carefully pack it, and then deliver it to our dedicated fans far and wide. We leave the final, most delicious step to you. Enjoy!
To make Cinnamon Toast:
1
part
Jack Daniel's™ Tennessee Fire
Combine ingredients in a shaker with ice. Strain into Shot glass. Enjoy!
UPC/SKU: 890355051198